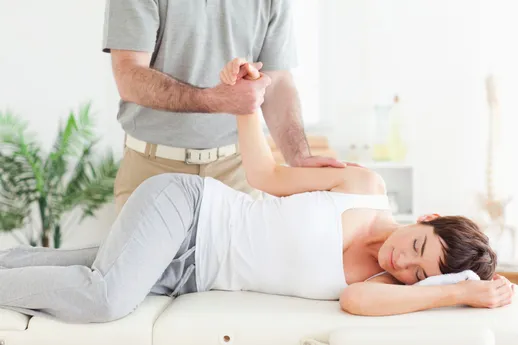 A chiropractic adjustment, also known as chiropractic correction, chiropractic manipulation, or spinal manipulation, is the primary chiropractic treatment method for the body's ills. When vertebrae shift out of place, there is an overall systemic response from the muscular system to the central nervous system. There is an intimate connection between skeletal function and neuro-hormonal balance and organ function (health).
Body joint manipulation, particularly that of the spine, has been a trusted form of treatment since the ancient Greek Hippocrates documented manipulative techniques in his writings dating back to 1500 B.C.
Today, chiropractic correction has been clinically demonstrated to be helpful with conditions such as allergies, menstrual cramps and headaches as well as neck and back pain.
Overall, spinal adjustments and manipulations are an excellent way to keep the body functioning at its highest level without any discomfort. When the body is adequately aligned, it becomes able to respond and perform as it was built to do
Dr. Heller is proud to be the only practitioner in the state of Nebraska to offer certified, modern, research based Advanced Biostructural Correctiontm (ABC*) to our clientele. He became certified in the ABC* protocol in 2012 and obtained his level 3 of 4 proficiency certification in ABC* in 2013. Due to ABC*'s unique approach to correcting body function, Dr. Heller has attracted and been able to help patients living over an hour away after other chiropractic techniques and treatments have failed.